Principal Investigator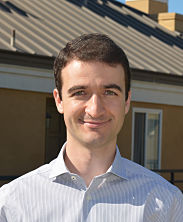 Dobromir (Doby) Rahnev, Ph.D.

E-mail: rahnev@psych.gatech.edu
Research Interests
: Perceptual decision making, prefrontal cortex, metacognition, computational models of cognition
About me
: I enjoy soccer, hiking, juggling, and math puzzles.



Graduate Students
Nadia Haddara

E-mail: nadiahaddara@gatech.edu

Research Interests: I am interested in the neural mechanisms underlying emotion-cognition interactions, specifically the influence of emotion-related factors on how we perceive, attend to, and learn about meaningful associations. My current projects use fMRI and TMS to examine the impact of threat-related information on perceptual decision-making.

About me: I am an avid horseback rider who also enjoys running, reading any neuroscience book or fantasy trilogy I can get my hands on, and playing board games or just spending time with family and friends.
Farshad Rafiei

E-mail: farshad@gatech.edu

Research Interests: I'm interested in using neuroimaging techniques to understand attention, learning, and decision making in the human brain. Investigating any aspect of the brain -- the most mysterious and exceptional organ in our body, which is the source of our memory, perception, creativity, and thinking -- is fascinating for me. One of my goals is helping people with behavioral and mental abnormalities. My research focuses on using simultaneous TMS-fMRI to understand the function of neural networks in the brain.

About me: I love playing soccer, playing games and watching movies. I also like poems and my favorite poet is Hafez.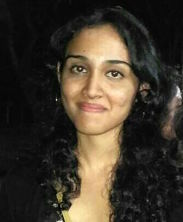 Medha Shekhar

E-mail: medha@gatech.edu

Research Interests: I am interested in visual perception and the functional organization of the brain. I will be using TMS to study the role of different sites in the frontal cortex in perceptual processes. In particular, I will be focusing on confidence and metacognition.

About me: I love reading fantasy, horror, and science fiction, as well as learning to play the violin.
Jiwon Yeon

E-mail: wiseriver531@gmail.com

Research Interests: I'm interested in human perception and its neural bases. I also have an interest in how perceived sensory information affects a person's reactions, such as decisions, emotions, etc. Currently, I'm working on uncovering how the frontal and parietal lobes are organized to process different stages within a visual perception task.

About me: I love to be sitting absent-mindedly, and also love to drink coffee while eating a piece of cake or a muffin.
Research Assistants
Khue Tran

Research Interests: I'm a fourth-year Biomedical Engineering undergraduate student with a minor in Health and Medical Sciences. I am very interested in using brain imaging to study and explore different functional structures of the brain. Previously, I have worked with fMRI and DTI to assess white matter tracts, and I hope to continue working with other neuroimaging techniques in the lab, such as fMRI and TMS, to expand my knowledge on different processes executed by the human brain.

About me: I enjoy listening to music and playing chess. I also play the piano, guitar, and ukelele.
Megan Kelly

Research Interests: I am a second year undergraduate student interested in the process of human perception. I am especially interested in using computer science to help interpret data and learn more about the process of decision making.

About me: I love baking, reading, and watching cooking shows in my free time.